IT'S OUR FIRST BIRTHDAY & WE ARE CELEBRATING!
THANK YOU!

On this blessed day, POP turns 1. Thank you POPettes for being a part of our amazing journey. We can't thank you enough for being our loyal customer. We hope to bring you more exciting products and to share with you all, nothing but the very best. Keep on POPpin' with us.
#popisone.
Nadia and Team POP xx

We are giving away special discounts, special prizes and free gifts this whole month. Keep your eyes and ears on the look out!
Here is your FIRST Surprise!


We would like to celebrate by rewarding you. Be the first lucky 50.
Voucher valid until 28th February 2022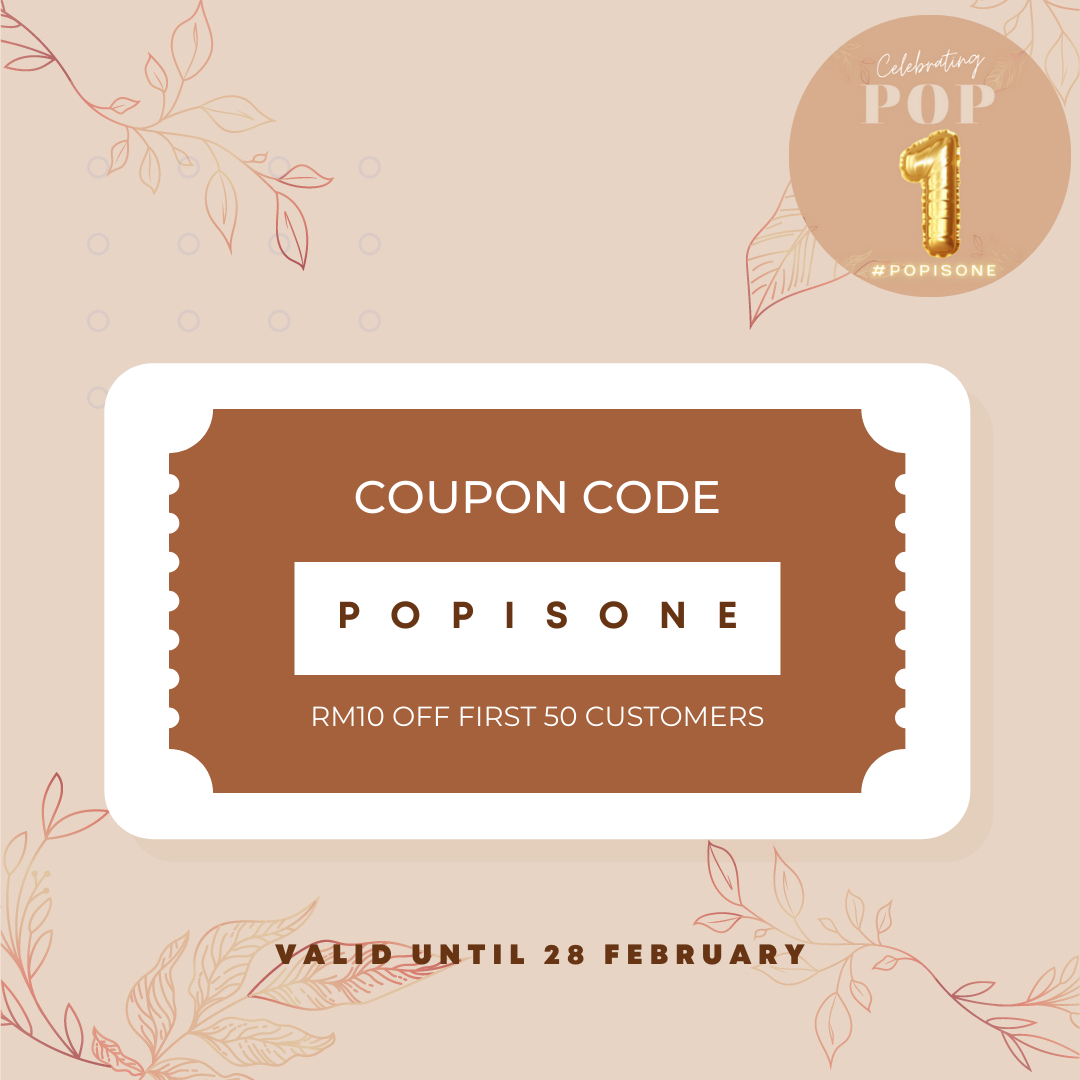 GET ACTIVE WITH NADIA
Nadia, Founder of POP shares the importance of keeping active in order to be the best version of herself and to be fit for her children. Using some of POP's products, Nadia also shares the benefits and why they work.
1. Active Serum Combo
2. Intense Firming Oil

POP neutral focuses on natural bodycare products that uses plant oils, non toxic & no harsh ingredients.